1 tag
WXYC's Re-re-launch of WXYC Reports! →
After a brief hiatus, WXYC reports has returned!  Listen & download on organizer Wilson Sayre's soundcloud.
4 tags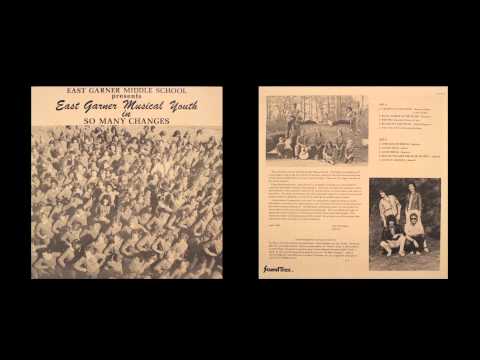 6 tags
WXYC's Feedback Farm rides again →
Ever wanted to hear some XYC jocks try their hand at long-form sound collage?  The Feedback Farm, our long-running audio collage show, is releasing its back catalog.  All of them.  Hit the mixcloud for 68 episodes of mashed-up glory.
1 tag
XYC's 1st Backyard BBQ in the Daily Tar Heel
Our local newspaper, the Daily Tar Heel, picked up on our first real-live backyard barbeque.  Check it out here, and see yall at July's backyard barbeque at CHUG!
A Brief History of The Backyard Barbecue
Hey WXYC Tumblr readers, this is Julianna. I coordinate WXYC's weekly local music show, The Backyard Barbecue. One thing that my guests always ask is "What's the deal with your radio show's name?" — and until pretty recently, I didn't know how to answer that question. So, I did some interviewing off the air and this is what I found out: The first person I...
New Disc Jockeys Taking Over WXYC
Hello, Reader #1. I'm Selva, one of approximately 16 new members of the WXYC disc jockey (DJ) crew. We new DJs have collectively taken the airwaves by storm, grasped each volatile segment at two troughs of your choosing, shaken them vigorously, and proclaimed them as our own in the name of learning. What is this learning and general nonsense I am speaking about? I shall tell you. The...
4 tags
Toothache and Son of Salami Live at WXYC
Son of Salami and Toothache live at WXYC by Karina Soni on Mixcloud
7 tags
4 tags
5 tags
emeraldsapphireandgold: The youth at Fusion...
4 tags
3 tags
3 tags
1 tag
5 tags
Watch
This awesome documentary follows the evolution of Chicago house music from its inception as disco-variant, through ghetto-house/tech, to juke and footwork.  -TJ
cellardoor-unc: "New Philosophy" - Katherine...
cellardoor-unc: "Third Year of Med School, 1998"...
5 tags
2 tags
2 tags
2 tags
2 tags
4 tags
3 tags
4 tags
4 tags
2 tags
2 tags
1 tag
1 tag
4 tags
1 tag
1 tag
1 tag
1 tag
What's With All These Posters...
WXYC has been inhabiting the annex of the Carolina Union for quite some time now, and until this summer we had quite the collection of memorabilia hanging from our walls. Unfortunately the time came for them to be taken down after a few decades in order to get our facilities up to code. However, we want to make sure that these posters and knick-knacks are not lost or forgotten. Many of these...
1 tag
1 tag
1 tag
5 tags